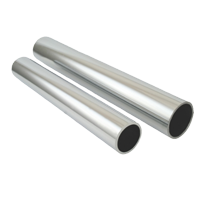 In order to overcome the corrosion problem, stainless steel is created. That major concern relates to the food industry. Stainless steel contains nickel-chromium like elements. They typically have a percentage ranging between 9-30 % chromium as well as have varying nickel, copper, titanium, niobium, and sulfur content. In order to get the desired mechanical property as well as service life, it has added elements. They are noble steel in the dairy industry. Based on the chemical composition, they are classified and it thus offers information about how the corrosion resistance is overcome.
They are high corrosion resistant, they can't corrode and stained. Food and dairy industries can make use of this stainless steel; using reliable equipment the purity of the steel can be checked. It shows great metallurgical understanding and it can be considered a practical material.
The stainless steel can be easily classified as martensitic, ferritic, austenitic and duplex grade. The group might contain alloy numbers as per the chemical composition in American international and European standards. The alloy may contain nickel, molybdenum and nitrogen apart from just chromium. The carbon is of great importance it will present a certain degree for welding properties. In addition to all these, it contains niobium, sulhur, copper, manganese, and titanium so as to impart certain properties.
They are typically wrought alloy that got designed as per the steel and American iron institute. The ferritic and martensitic steel could be magnetic and it is hardened through heat treatment but aren't formable. The duplex grade that may be ferritic or austenitic is more corrosion resistant toward the corrosion cracking and it tougher.
In the process of designing, the properties of the SS are of highest importance. The high quality stainless steel can be used for fabrication and its only aid in preventing corrosion, but also make sure the food product is of finest purity. If they are utilized properly, it is expected that it can work for many years. They are cost effective and it has some important characteristics that help in picking the right kind of stainless steel. They are as follows-
High corrosion resistance
It shows resistance toward Sufidation and Oxidation
It has high ductility and strength at the service and ambient temperatures
It is suitable for cleaning procedures
It is suitable for fabrication techniques
They are tough
They have a surface finish with a reflection
They have physical properties like electrical resistivity, magnetic properties, and thermal conductivity
They have effective life expectancy, and low installed cost
Conclusion-
Stainless steel of different grades can be use used widely in engineering for equipment fabrication. They are highly corrosion resistant and it will not going to corrode or stain. The industries get connected via it with product purity and reliability of the equipment. In order to achieve this, the stainless steel can be picked for application. The stainless steel grades are offered in various grade types and this makes it highly suitable for equipment longevity. They are also used in hospital, food processing equipment, and sterilization systems.
Where to buy Stainless Steel pipes for Dairy Industry?
Jaiman is fully engaged in manufacturing and supplying the highest quality of stainless steel pipes like Duplex UNS S31803 Pipes  . They are offering the ranges of pipes and all ranges are highly appreciated for quality, durability and smooth finishes. The industry catering to the needs of buyers is supplying the same at different types, standards, dimensions, wall thickness, sizes, ends, and schedules, etc and at reasonably priced costs.